The Paperback version of my book, 'Operation Jantar Mantar', is now also available along with its eBook version at Amazon.in. (Double-click the link below). 
Synopsis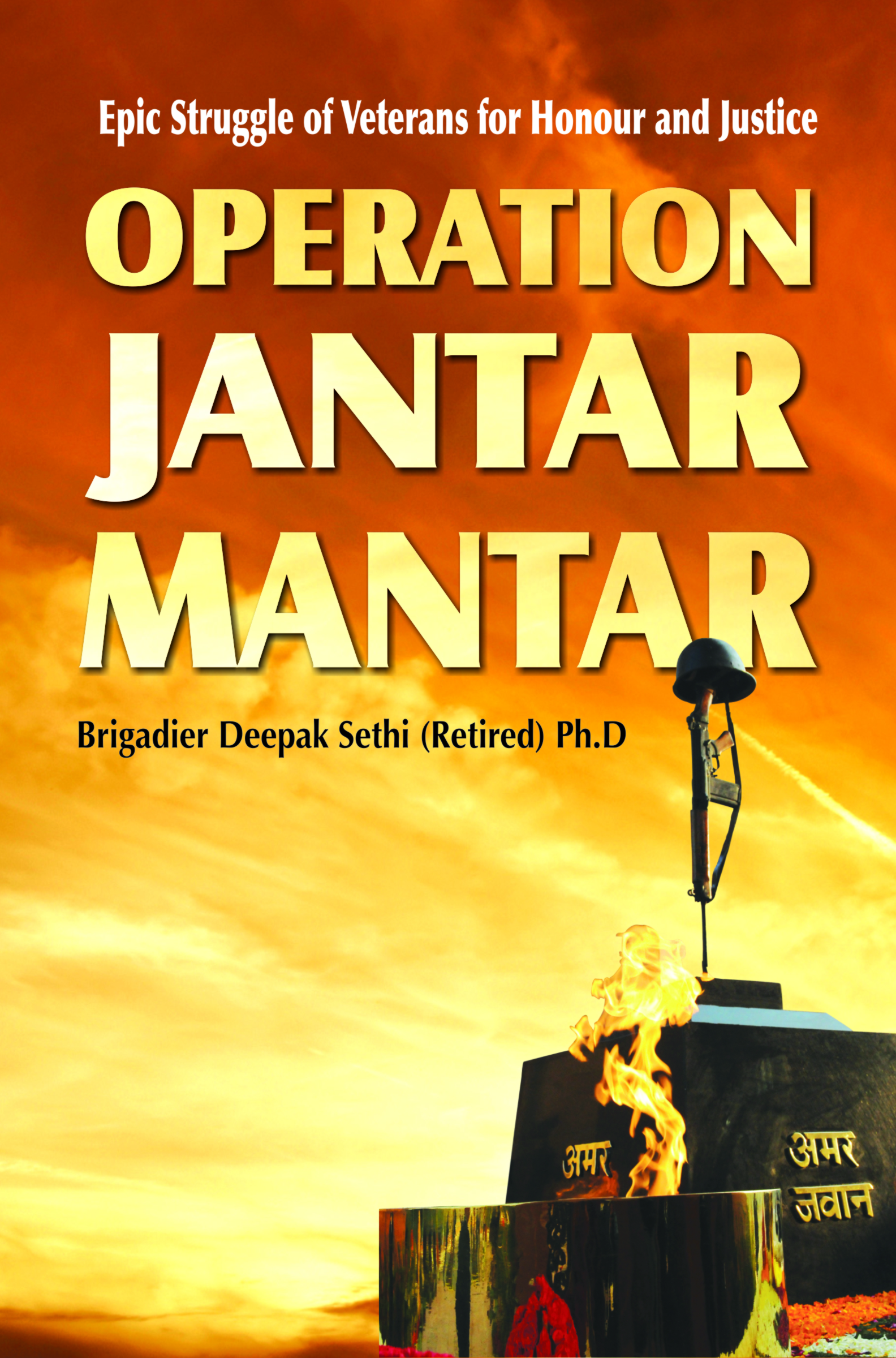 A small group of retired military officers from the Indian Armed Forces come together to contribute to the ongoing struggle of Veterans for honour and justice. It is virtually a rollercoaster ride for them as they respond to a series of sudden and unexpected developments. By re-strategizing and nimbly executing course-corrections, they bounce back after each challenging situation right up to a dramatic climax.
The book is entirely a work of fiction, and should not be extrapolated therefore to the events, or to actual persons connected with the agitation of veterans at Jantar Mantar.
The author served in the Indian Army for 31 years, and took voluntary retirement in 1997 in the r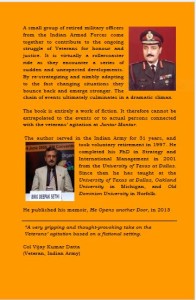 ank of Brigadier General. He completed his PhD in Strategy and International Management in 2001 from the University of Texas at Dallas. Since then he has taught at the University of Texas at Dallas, Oakland University in Michigan, and Old Dominion University in Norfolk.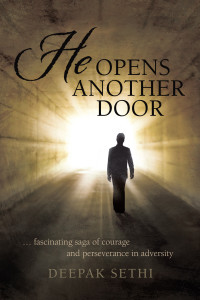 My memoir, 'He Opens another Door' was published in 2013.