The 'Time and Space' continuum of my odyssey spans almost seven decades, in two countries on the opposite ends of the globe – the first fifty years in India and since 1998 in the United States.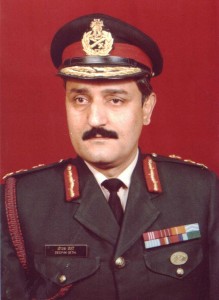 I served in the Indian Army for 31 years, and took early retirement in the rank of Brigadier General in December 1997. During my military career, I have held a variety of command, staff, and teaching appointments. I fought in the India-Pakistan War of 1971 with my regiment in the Western Sector in the rank of Captain. I commanded an artillery regiment in a high-altitude sector on the India-China border, and an artillery brigade on the border with Pakistan. While serving in the Army I earned the Master of Science degree from University of Madras, the Master of Management Sciences degree from Osmania University, and a Post-graduate Diploma in Management from Indira Gandhi National Open University. I have served as the Editor of The Artillery Journal, deemed to be among the most prestigious professional journals of the Indian Army. While posted as an Instructor in Army War College, I scripted, anchored, and produced a motivational film for the Army, 'Pause to Ponder: Ethics Values and the Soldier' for which I interviewed Bharat Ratna JRD Tata and Mr Nani Palkhivala among other eminent persons.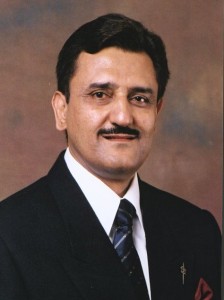 I joined the doctoral program at the University of Texas at Dallas in January 1998 and earned my PhD in Strategy, International Management, and Organizational Studies from there in July 2001. Since 2001, I have been a professor at the University of Texas at Dallas, Oakland University in Michigan, and Old Dominion University in Norfolk.
I conduct academic research on the cusp of Strategy and International Management. My current research interest is the geopolitical dimension, and how it influences International Business strategy and trends. My research has been published in top academic journals such as the Journal of International Business Studies, International Business Review, Journal of International Management, European Business Review, and Asia Pacific Journal of Management. I often write articles and short commentaries on geopolitical and International Business issues, focusing especially upon India, China, and the USA.
My memoir "He Opens another Door" was published by Author-House in July 2013.
My book, "Operation Jantar Mantar" was published in September 2015.
My book, "Citizens and Soldiers Keeping India's Tryst with Destiny – Paradigm for National Security and Resurgence" was published in USA in September 2018, and in India in November 2018.